02. 10. 2015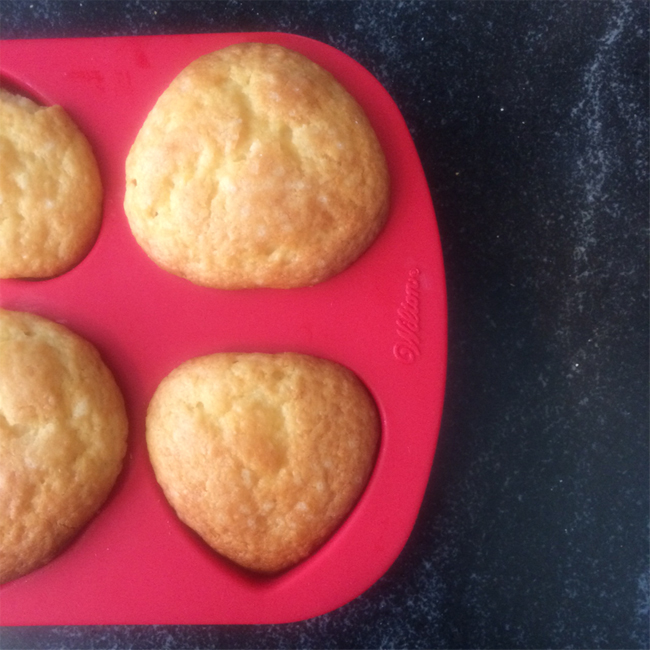 So we had to try this. After reading all about those well behaved French toddlers who could almost single-handedly make the ubiquitous yogurt cake found all over France- (yes, I read Pamela Druckerman's book and while I wish I could say I was confident that both my kids would pass the marshmallow test that apparently all French kids pass with flying colors, I have to be honest and say that neither one would), we had to give this a shot. They may not pass that marshmallow test, but I'll bet they can bake this cake. Oh sure, I had high hopes while pregnant that my kiddos would be just as self-sufficient and well-mannered as these amazing French babies and toddlers, but for whatever reason, it just isn't that easy. Maybe I'm doing it wrong. Whatever- let us eat cake!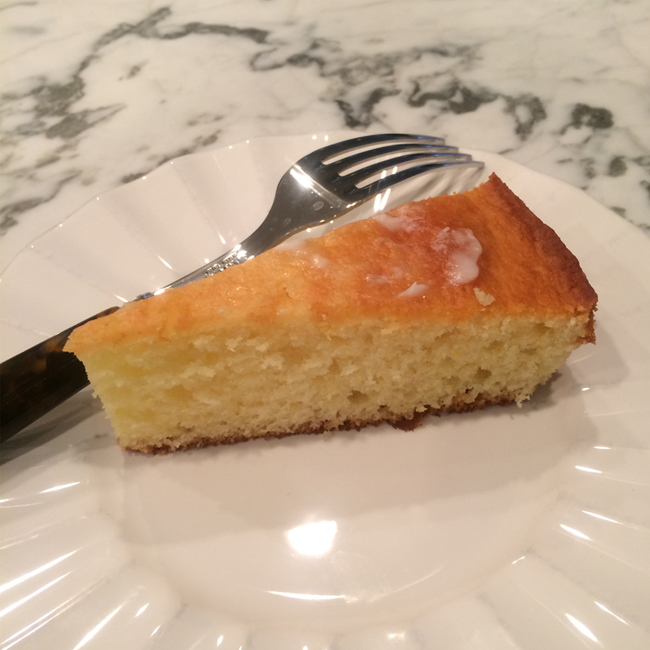 This gateau au yaourt is the cake that is apparently de rigueur in all French households, well at least those with little ones . I'm not sure that it's any easier to make than any other simple cake recipe, but I will say that it is damn good. It is moist as all get out, and I really to refrain from using that word ("moist") as much as possible, but folks- it's just what it is. Delicious and moist- it's all about the yogurt (and for the non-dairy kids and folks out there, here are a few good substitutes for the dairy-based yogurt that we used).
And as for the kids- well, they loved it both the cake and the making of it. Which is not to say that we did not have a few snafoos along the way. I did turn my back for a few seconds only to find my son guzzling from the Vanilla extract- Oy. Then there was the screaming fight when the batter was taken away ending the spoon-lick, because as we all know raw egg batter is probably not the best idea to nosh on, but come on- we had to taste it. The taking away of that batter- not so much fun. Nope, they would not pass that marshmallow test. I'm sure our household was lots more chaotic than a typical Frenchie household while cake-making but again- whatever, for us this was a big success. It was a blast and the result- delicious.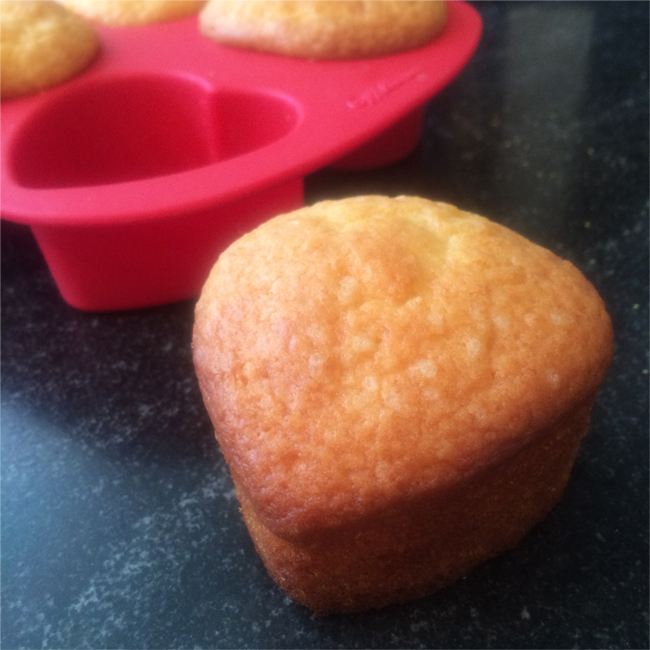 We made a birthday cake for Dad and some Heart Shaped mini-cakes in the spirit of Valentines Day using a silicone heart-shape mold. Both big hits. I used this recipe from Bon Appetit (see my amendments below) which converts the whole French yogurt container measurement thing for you, so easy- a moist and delicious toddler-baked cake. Tears and tantrums included.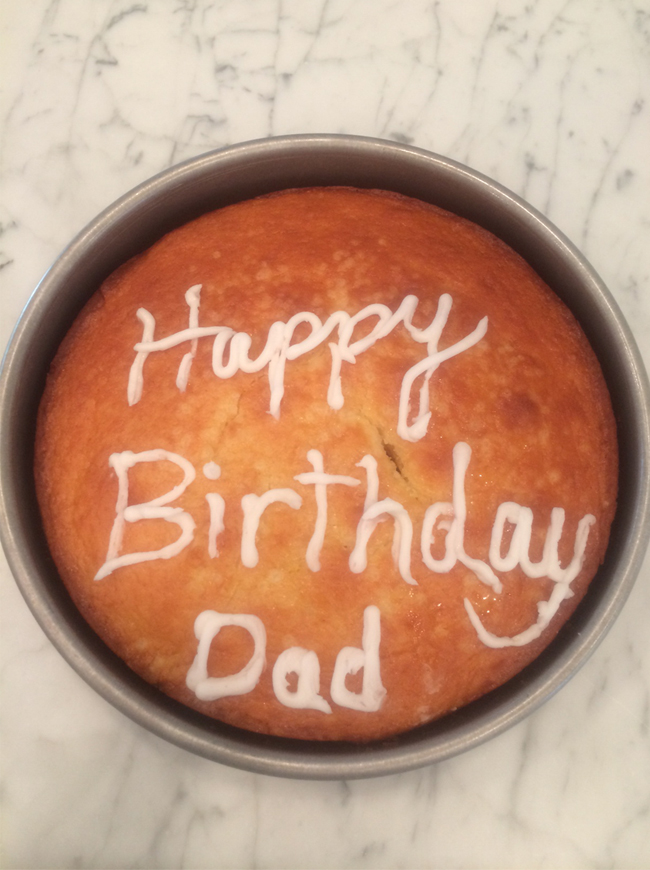 (ok so I'm clearly no Martha, my penmanship here is seriously lacking as my pastry pen was less than professional, but the cake was homemade by the three of us and delicious to boot- so I think that beats good pastry penmanship any day.)
Cin Cin all and Happy Baking (and Eating!)
*I amended the recipe a bit, adding a pinch more lemon zest (b/c I have learned from my favorite cooks' recipes like Anna Watson Carl and Ina Garten that it is all about the fresh lemon zest- the stuff makes an appearance on most all of the greatest recipes) and a sprinkling of sea salt on the top of the cakes before baking for an extra savory crunch. I also used zero fat plain Greek yogurt instead of full fat and trust me, it's so so good. No need for full fat.
Related posts: