05. 22. 2013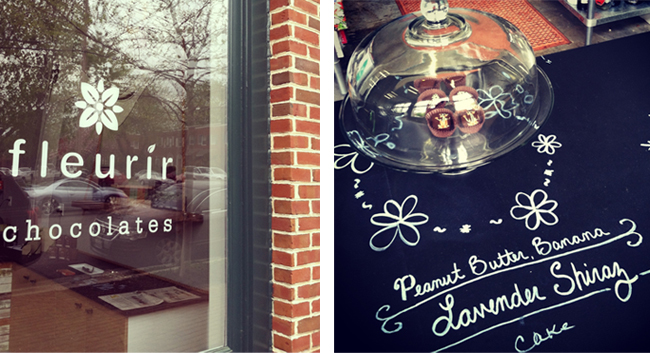 I've made a dangerous discovery. There is a wonderful little chocolate factory around the corner from my house. Seriously. The good people at Fleurir Chocolates are busy baking and batching delicious artisanal confections all day long. I had to stop in, sample and of course take a few bars and delights with me for the road. This is not good for my whole post baby slim down routine but what's a girl to do. Anybody that's infusing lavender and shiraz into one tiny chocolate has got my business.
A young couple run this operation. He from Le Cordon Bleu in Sydney and she a recent college grad, they make their home in Virginia just outside of DC. Their actual storefront is in Georgetown and the Alexandria location is their chocolate factory with a bonus storefront for lucky folks like me. How cute are they: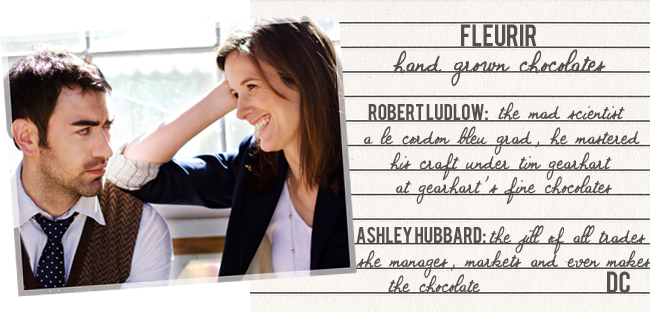 A few more images from my visit:

My favorite treats were the ginger and mint infused Ginger Rogers and the Great Plains Bar with salted breadcrumbs and a pretty abstract expressionistic splatter paint job. Visit Fleurir in DC, Alexandria or here at their online shop.
{Photo by Christina Bernales}
Related posts: