05. 17. 2013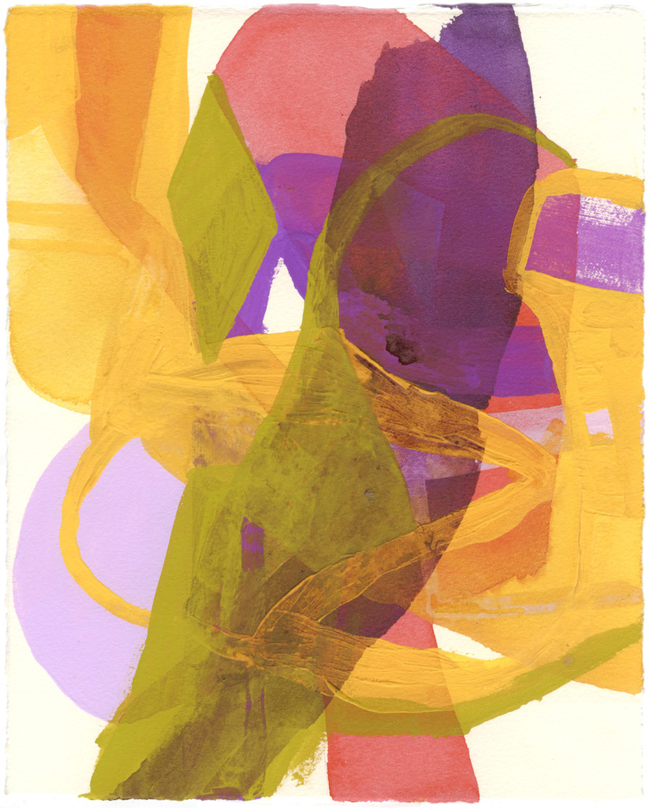 Happy Weekend dear readers. What adventures do you have planned for this mid May weekend? My dancers are performing in their spring concert this weekend- Merde girls- we are walking a 5K with the bebes and I'm going to head out to the Old Lucketts Store Spring Market. I haven't yet ventured out to this legendary vintage outpost and their spring market promises to be amazing. They suggest bringing a trailer- Ha. I don't even have room left in my storage space. Oh well, it will be fun to browse.
I found a new obsession in affordable art. Now that 20×200 has closed (boo), I am really loving Leif. The original canvas above by artist Kate Smithson will set you back $125. Pretty sweet for an original work and I love the purple and yellow color combo. Leifshop has a well edited array of gifts, accessories, tabletop and jewelry to boot.
I can't wait to see this new Somm doc, I've been following its progress and waiting for its theatrical release. A great idea- to document and follow 4 wine pros on their quest to becoming Master Sommeliers. The test is absolutely impossible and I can't believe anyone actually passes, much less on their first attempt. I hope to attempt the Master of Wine exam at some point in my life, a similar test with less emphasis on service, but it will take me a few years yet to get through my current Diploma program first. Meanwhile, this doc looks pretty great- I only wish there was a woman in the mix.
For the next time you're in France- 5 French souvenirs under $5.
I absolutely love this travelogue of Argentina- so pretty and inspiring.
Fake twitter avatars for Amelia Earhart and some of her famous female friends.
Somebody made this video compilation of my some of my sister in-law Charlotte's work on Broadway. She's completely amazing.
I love this- a photographer mom dresses up her 5 year old daughter as her 5 five favorite heroines for her 5th birthday. What a great idea and what a pretty little model- so inventive.
This story made me cry- what brave parents.
Who knew! Get way more juice out of your lemon by cutting lengthwise. Proof here.
Did you know that Sydney Poitier's life course was changed by an act of kindness? While working as a busboy, a waiter taught the Bahamian how to read setting him on his course to become one of our greatest actors.
For all the gluten free peeps out there, this new book looks amazing. Her blog has some great tips and recipes for living the high life sans gluten.
California's Gold- Huell Howser would approve- if you live in Northern California and love wine, this looks to be an exciting new little wine country. Just 140 miles north of San Fran, the Gold country is home to some terrific restaurants and small mom and pop vineyards.
Related posts: