04. 02. 2013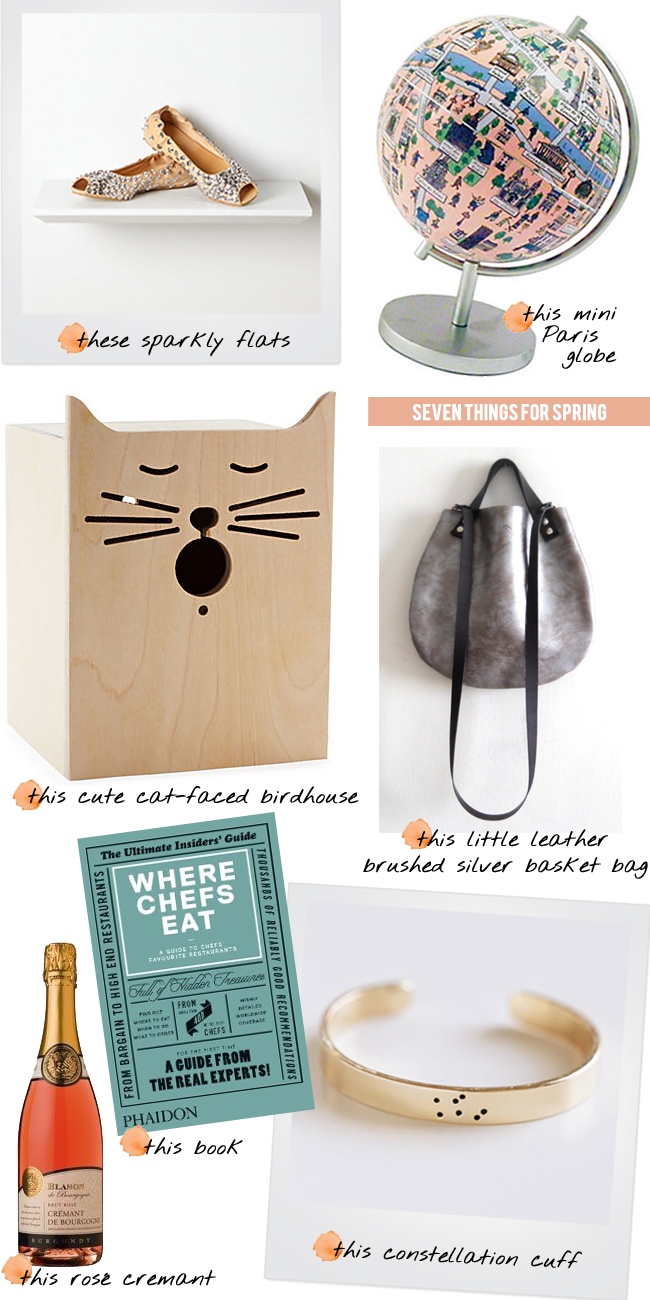 A few indulgences for my favorite season:
Anthropologie's Poisson Paillette Peep-Toe flats. Because I know I will wear these every friggin' day and I'm a sucker for anything metallic- the best neutral.
Springtime in Paris- ooh la la. A darling little mini globe of Paris so a girl can spin while she dreams. Perfect for the bebes' room.
A cat-faced birdhouse- I love it.
Smadar Shani's silver basket bags. This Israeli designer has a way with brushed silver and leather.
Trader Joe's sells this Blason de Bourgogne rosé brut cremant for 12 bucks and it's delicious. Fizzy, bright, rosy and like a mouthful of strawberries- you can't go wrong.
I just ordered this book because who doesn't want to eat where the pros go? Just another indulgence for my everlasting list making.
I've been looking for a great affordable gold cuff for this season. I love a constellation- sold.
I'd love to hear what's on your wish list for spring.
Related posts: