02. 08. 2013

Our Clever Girl has concocted a baked Crayon Valentine Necklace for the little ones. So fun and easy, this is a great project to make with your minis. Ever the ambitious one, she and her kids are making these necklaces for her kids' entire preschool classes. You could try that too or just make them together for your family or a couple of your bambino's friends.
Here's What You Need:
a bucket of crayons
cord for the necklace
Tekton letter and number stamp set found here
hammer
drill
silicon heart baking mold found here 
knife
little hands to help you make these beauties
Here's What You Do:
1. Carve down the side of the crayon with a knife for an easy to peel off.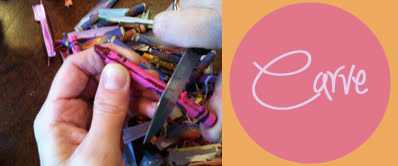 2. Peel the crayons. This is when the kids jump in and have a Peeling Party.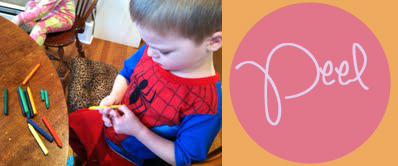 3. Break up the crayons into smaller pieces.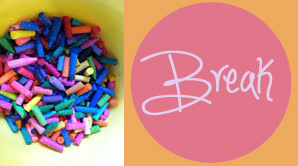 4. Throw crayons into a silicon heart baking mold. Make sure it is a silicone mold. With hard molds, the crayons will stick. You can switch out your silicone molds  for dinosaur or star crayon masterpieces on other occasions.
The side that touches the silicone remains shiny and smooth. The exposed back side is bumpy but Natalia says,"who cares". I agree.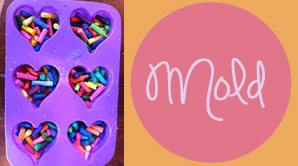 5. Bake 225deg until melt. About 10 min.
6. Cool.
7. Stamp the names of your kiddos or their friends with the tekton letter set using a hammer.
8. Drill a hole at the top for the cord to pass through with a drill.
9. Loop any type of strong cord through and tie to create the necklace. Natalia just used whatever leftover scrap cord she found in her cupboard.
10. Tada- A Creative Crayon Valentine Necklace for you and yours.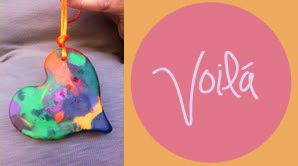 Thanks Clever Girl!
Related posts: