11. 14. 2012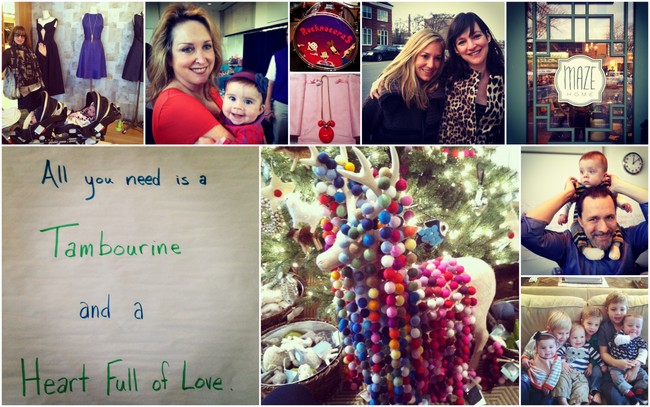 Weekend in Winnetka with the Wilsons
That's a lot of W's and there were lots of kiddos.  My mom and I took the bebes up to visit our friends in the northern suburbs of Chicago. We've all known each other since the 70s- that always sounds so funny- Carrie and I have been friends since we were 1.
It's all too easy not to make the effort to visit friends that live a plane ride away- especially with little ones in tow- but time spent with loved ones is kind of what life's all about. We were treated to a beautiful roasted pork tenderloin dinner prepared to perfection by Carrie and Patty, using one of Ina Garten's recipes along with Patty's famous twice baked potatoes (just think boatloads of butter and sour cream with some seriously whipped potatoes in a crispy skin shell-mmmm!), which we paired with an '07  Casanova di Neri Brunello-awesome.  We also ventured out into town and shared a Dr. Frank Dry Riesling at lunch with a stop at the amazing local accessories and design shop, Maze Home and the beautifully edited neapolitan boutique.  I bought the colorful wool Christmas garland above for my tree this year at Maze and lusted over a vintage 70s necklace from House of Lavande- unsigned but looks like a Courreges to me- on the wish list.
When we returned home to VA., we went to a birthday party for a lovely little 3 year old where Rocknoceros was playing.  Straight from their Austin City Limits gig, we were psyched to hear them jammin' out live.  I loved the little handwritten signs that the birthday girl's mom posted all over the walls.  The one above was my favorite- it's so true isn't it!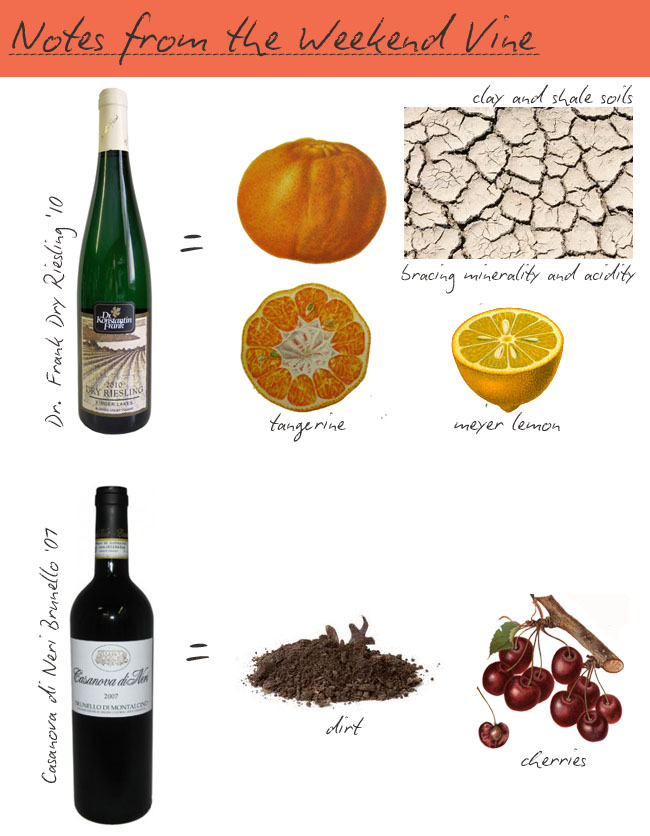 Related posts: