02. 22. 2014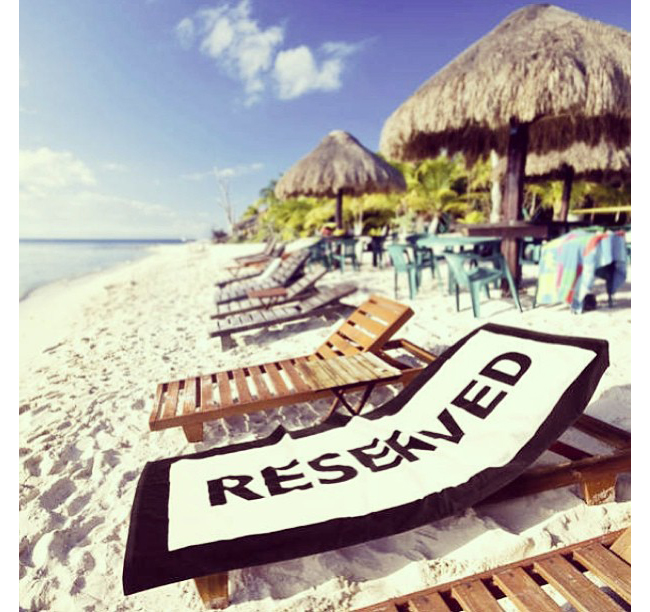 Happy Weekend dear readers! I like to think this lounge chair is waiting for me, it's a nice thought anyway. What are you all up to this fine February weekend? The temperatures are finally warming up over here so we're going to try to spend some quality time with outdoors. I'll be soaking up every last bit of city livin' that I can while we still live smack dab in the middle of Old Town Alexandria. I love walking to the Saturday Farmers Market, strolling King Street and its fabulous local shops and restaurants (Oh Hank's, how I'll miss you and your dollar oysters!)- I'm  so sad to leave this darling town. Granted, we are only moving 15 minutes away but I know how these things go- it's never quite as easy as you think to get back. I have vowed to make the tiny trek to the Old Town Farmer's Market every Saturday morning- weather permitting. It has become such a happy place of mine and I'd love the bebes to continue to enjoy the fresh flowers, colorful produce and live music every weekend. I think it's one of the country's best small markets. Sigh… I am clearly preparing to say Sayonara to my beloved town and hit the mean streets of the 'burbs.
But let's change the subject and get to the vino…
What I'm Drinking:
Let's talk Tempranillo. A beautiful and versatile Spanish grape, this is the grape of the famed Rioja region. It's also used all throughout Spain in single varietal bottles as well as blends. The traditional Rioja winemaking method uses American oak. If not well-balanced, I can't get away from the intensity of the dill that comes through on the nose and I'm not the biggest fan. I'm trying a budget-friendly bottle(because that's the way we roll around here as Miss V.'s reno slowly steamrolls out of control- Ahhhhh!), Val de los Frailes Tempranillo from Spain's up and coming Castilla y Leon wine region (hence the lower price tag than a Rioja or Ribera del Duero). I'll let you know what I think of this one. Tasting note to follow.
A Few Things: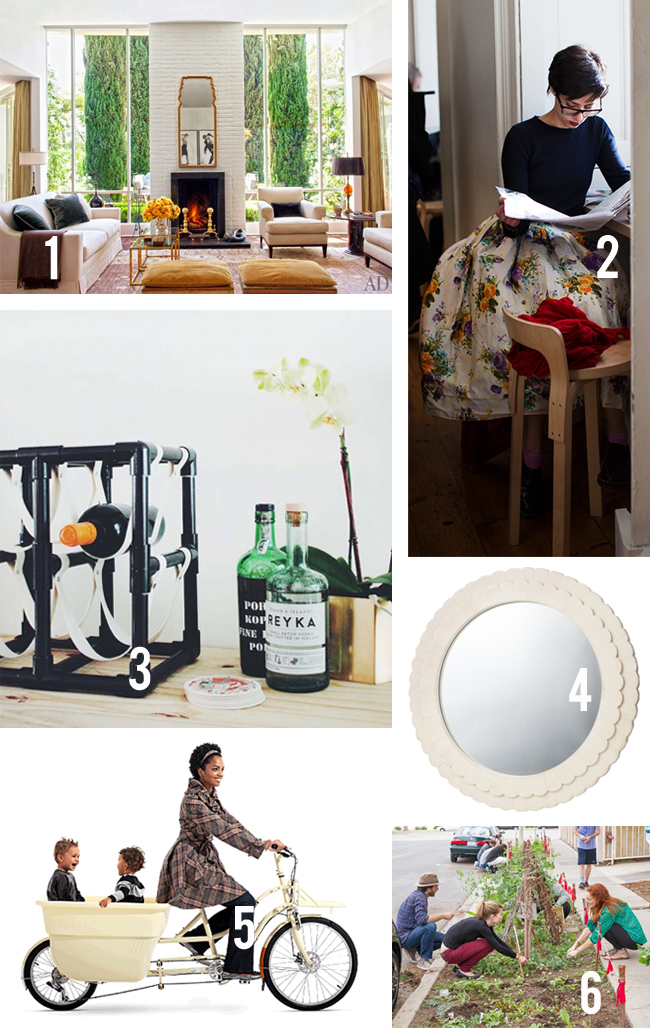 1. This house! Those windows, those trees, all of it. (La Dolce Vita)
2. This girl- that skirt kills me. (The Sartorialist)
3. This leather and pipe DIY wine rack. (Design*Sponge)
4. This cute little scalloped mirror (is $28).
6. This Garden to Table Harvest Party! A garden between the sidewalk and the street- now that is genius. (The Yellow Table)
And Another Thing(s):
The James Beard semi-finalists are out. Any in your neck of the woods? I've already made a date with my friend Maddie to get to Rose's Luxury here in DC.
Sucks to be this guy.
Beck- the Silver Lake Springsteen? I don't know. What say you?
Charlie and Meryl, how we love thee, but boy do I love their moms even more!
I'm not quite sure what to think about this. Now with the Op-Eds? Franco, you're pushing it.
It's almost spring, time to break out the leopard flats. I found these at Target for $14. Stick an orthotics insert in there and you're good to go. (I sound like I'm 80, but let's be honest- a $14 shoe is not going to be big on arch support).
Top 10 Spring Break Destinations via The Glitter Guide.
Great clutches- not exactly budget-friendly, but fun to look at.
An oversized navy cable knit pullover with a couple of zippers for fun at $38? Ok.
And lastly… Yuna Kim was robbed, I'm just saying.
Cin Cin ya'll and Enjoy the weekend!
Related posts: