09. 20. 2013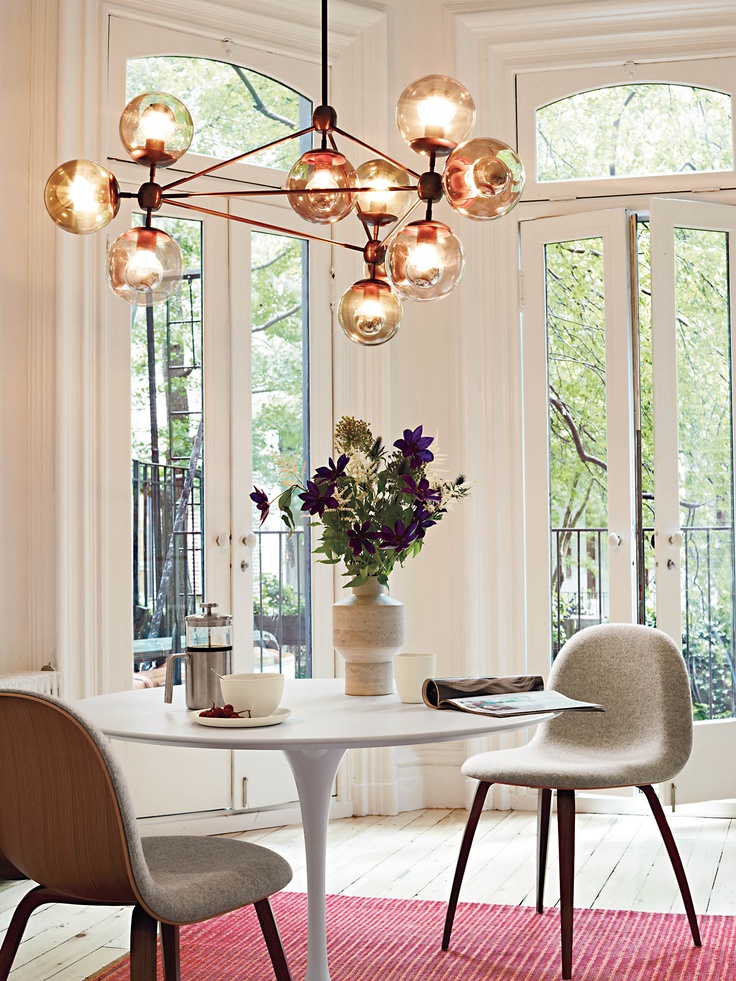 How pretty is this little breakfast nook. Those doors and that fixture- so simple and pretty, I could manage my cup of coffee and morning emails at that table. Happy Weekend to you all, dear readers! I hope you are all off to some fun and festive fall activities. We going on a fall family vacation with friends to a Dirty Dancing-style resort in West Virginia. I CAN NOT wait. A full report and post to come. What's in the planning for you all?
A little link love and a few things that caught my eye: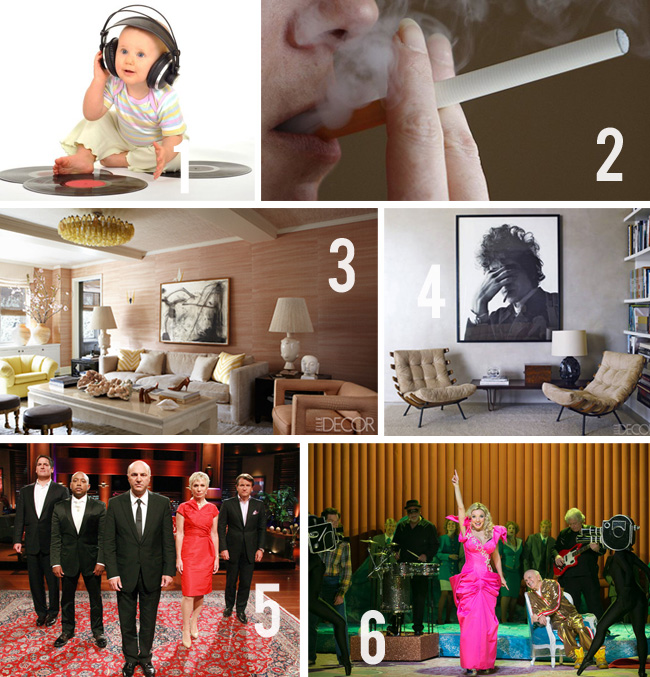 1. A D.J. school for babies- only in Brooklyn folks.
2. Eric Ripert bans e-cigarettes at Le Bernadin because they're tacky. I love him.
3. Kelly Wearstler has put the Glamazon into Cameron Diaz's NYC apartment . 
4. Oversized portraiture is invading Pinterest. I don't know, I'm on the fence about these, except for Dylan of course- I kind of love the way that looks. What do you think?
5. AND… Shark Tank's back. I know, I'm a dork but I love that show.
6. Anna Nicole- the new opera presented by NYC Opera at BAM gets a rave.
{Images: Breakfast Nook- Design Within Reach, Anna Nicole- Sara Krulwich, e-cigarette- Reuters, Cameron Diaz's apt and Bob Dylan oversize portrait- Elle Decor}
Related posts: